ENGINEERING KEY WORKSHOP
A LIMITED NUMBER PRODUCTION OF SEMIAUTOMATIC KEYS, TYPE "MAC-KEY McElroy 1938 Standard" STARTED IN FEBRUARY 2012. They are being realized with stainless steel contruction details.
You see the semiautomatic key in the home page.
There are several elements of creativity. It is important to cultivate these elements and even more important to put them into practice. This creates DISTINTIVE instrument that produce the code. A passion for precision ................ 

A lovely knurl on the 8 mm diameter knob, stainless steel screw for dot/dash contact.
The stainless steel screw contact is mirror polish on the head knob and pure silver contact insert.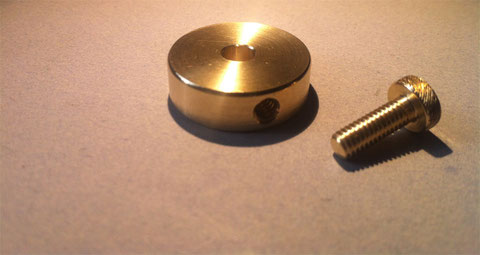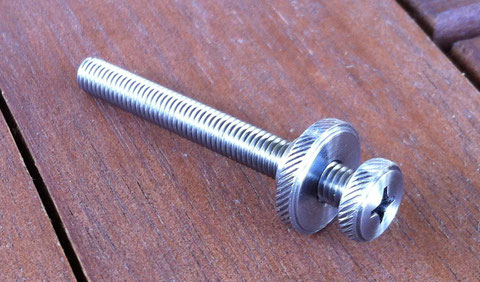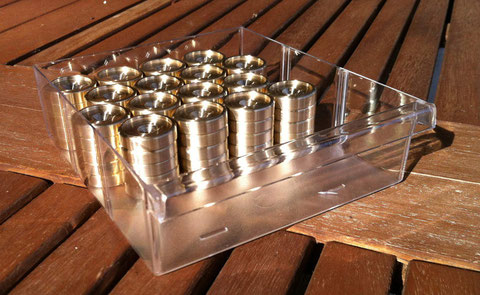 HEAVY DOUBLE SIDED EMBOSSING PRESS
These are made of extra heavy casting body and supplied with heavy wheel and handle. The main screw of these presses runs inside special iron gun metal bushing for smooth operation and years of trouble free service.
With this press I6QON making pure silver contact. 
LATHE MACHINE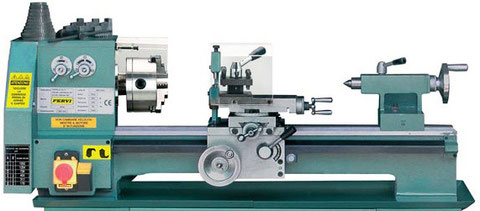 GRINDER MACHINE