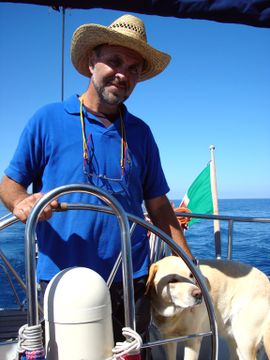 I6QON has been an active Amateur Radio Operator on all bands, and first being licensed in 1981.
I have worked from 1988 to 1990 in meteor-scatter on the frequency of the 144 Mhz, the middle distance of the contacts was of around 2200 Km, with good results.
Voted to my extraordinary devotion to Morse telegraphy and the historical instruments that were used to create it.
I6QON is active only in CW from 1988 to today.
From left; Blue Racer 1919 on large base - Original Vibroplex - MAC KEY Standard B 1938 (original donated N4EKV) - MAC KEY Standard B 2008 (replica by I6QON) - Lightning Vibroplex (from I6DH) - Swedish Key.
This is my operational corner alone keys - only bug!